(2019, 115 min, Drama)
In 37 Seconds, 23-year-old comic book artist Yuma, physically disabled due to profound cerebral palsy and emotionally stunted by her well-meaning but overly protective mother, forges her own unusual path to sexual awakening and independence while at the same time discovering love and forgiveness.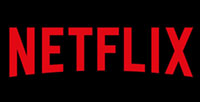 WATCH NOW ON NETFLIX
2019
Berlin International Film Festival
Winner
Panorama Audience Award
C.I.C.A.E. Art Cinema Award
Nominee
GWFF Best First Feature

Rome Independent Film Festival
Winner
RIFF Jury Award, Best Film

Mill Valley Film Festival
Winner
Audience Award - Mind the Gap World Cinema

Hawaii International Film Festival
Winner
Ka'u Ka Hoku Filmmaker Award
Best Film

Golden Horse Film Festival
Nominated
NETPAC Award

2020
Palm Springs International Film Festival
Winner
Best of the Fest Audience Vote
TSUYAKO
(2011, 24 min, DRAMA)
In Post-War Japan, Tsuyako lives a demanding life as a mill factory worker, obedient wife, and loving mother. But when an old lover Yoshie pays a surprise visit, she reignites a passion in Tsuyako. Tsuyako must choose between her duties and the promise of freedom, while struggling to maintain the traditions of culture and respect of her family.
戦後復興期。町工場の嫁、忠実な妻、 勤勉な工場労働として懸命に生きるツヤ子の前に昔の恋人良江が現れる。思わぬ再会に秘めてきた良江への思いがツヤ子の中で蘇っていく。一方良江は、ツヤ子のあまりにも過酷な生活を知り、かつて二人で夢見ていた東京での暮らしをツヤ子に求める。ツヤ子は、全てのしがらみを捨て一人の女として愛と自由を全うするのだろうか。
Winner of 47 awards and 3 nomination including DGA Student Award for Best Female Filmmaker, Feature Filmmaker Award and Audience Award at Palm Spring International Shortfest, Best International Short Film at Frameline 36, Guanajuato IFF plus more
Qualified for Academy Award in 2012 & 2013
Official Selection – Raindance Film Festival, Rome Independent Film Festival plus 100 Film Festivals worldwide

FACEBOOK
WHERE WE BEGIN
(2015, 19 min, DRAMA)
The film follows the life of Sophia who is near her end, remembering life. Through dance performance, we shed light on the many faces of love, life, the pressures we place upon ourselves, and those that others place onto us. It's a story of courage, perseverance and the strength to endure all other obstacles.
死を目前に控えた老女ソフィアの脳裏を走るのは、若き頃、愛し合ったレオとの思い出。出会い、成長、別れ、そして新しい出発。 最後の力を振り絞って踊るソフィアを次の世界へと導くのは、過去生き別れとなった、彼女が唯一愛するレオだった。 走馬灯の様に流れる彼女の思い出はバレエによって描写される。
Nominated for Best International Short Film at 2015 Tribeca Film Festival
Winner of 7 awards at Idyllwild International Festival of Cinema – Best Short, Best Director, Best Ensemble cast, Best Cinematography, Best Editing, Best Music, Mary Austin Award - Excellence in Directing 2016 USA Film Festival - Honorable Mention Award
Official Selection — Cleveland IFF, Guanajuato IFF, Rome Independent FF, Short Shorts Film Festival & Asia, DC Shorts, Rochester IFF, New York City IFF, Through Women's Eyes FF, Newport Beach FF, Pasadena IFF

FACEBOOK
A BETTER TOMORROW
THE WEINSTEIN COMPANY & LEXUS SHORT FILM
(2013, 13min, FANTASY ADVENTURE)
In the near future when water is scarce, Shin and Myra, two orphans following in their scientist father's footsteps, develop a technology that could turn the tides of time and heal the earth. But when dark forces kidnap them in an attempt to steal their father's invention, the device is mistakenly activated and a mysterious power unleashed. While trying to escape their captors, they are magically transported on a voyage out of this world.
World premiere at 2013 Festival de Cannes.
圧倒的な水不足に陥った近未来の地球を舞台に、亡き父の意志を継いで地球を救うテクノロジーを開発しようと日々研究を重ねる孤児兄妹シンとマイラ。父が二人に遺した遺品を狙う悪人達が突然現れた瞬間、その遺品は作動し、二人は今まで見た事の無い新世界に導かれていく。
Winner of Best Green Earth Award at Silicon Valley Film Festival
Official Selection – Short Shorts Film Festival & Asia, Hawaii International Film Festival
WATCH FILM - https://vimeo.com/67300987
CAN & SULOCHAN
(2014, 13 min, COMEDY)
Sulochan is a lonely Indian scientist who lives in Tokyo. One day he meets self-recognition vending machine Can and falls in love with her.
海外派遣駐在員として、生まれて初めて来日したインド人のスロチャンと、最新型自動販売機"キャン"との恋物語。
Official Selection - New York Indian Film Festival, Short Shorts Film Festival & Asia, Hawaii IFF & Newport Beach FF
Official Selection - 2014 Short Short Film Festival, Hawaii International Film Festival & Newport Beach Film Festival